India, UK agree to expedite long-delayed Free Trade Agreement
India and the United Kingdom on Monday expressed their commitment to an early conclusion of the long-delayed free trade agreement (FTA) between the two countries. The FTA has been in the pipeline for some time now and has missed a few deadlines, the most significant of them being Diwali 2022.
Addressing a joint press conference with UK Chancellor of Exchequer Jeremy Hunt, Finance Minister Nirmala Sitharaman said both sides intend to expedite the free trade agreement.
"There is definitely some discussion on the FTA…the key on both the sides is to conclude it as soon as possible," she said at the conclusion of the 12th India-UK Economic and Financial Dialogue.
Related Articles
Sun has set on UK: 'Britons don't believe in hard work anymore'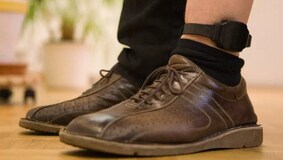 UK to put electronic tags on domestic abusers leaving prison
Hunt appreciated the efforts being made for the direct listing of Indian companies on the London Stock Exchange (LSE).
"We are particularly pleased to have made a big step forward with the first confirmation by India that it will explore the LSE as an international destination for the direct listing of Indian companies."
"Alongside that, there is a new Pensions and Insurance Partnership, the establishment of knowledge and expertise-sharing and the new UK Infrastructure Financing Bridge and a deepened partnership on the developmental GIFT City. So, we can really support each other's plans to strengthen the relationship and the way the next step of this is a comprehensive FTA and Bilateral Investment Treaty," Hunt said.
Sitharaman said emerging technologies, such as Artificial Intelligence, Machine Learning and India's new Digital Personal Data Protection Act offer ample opportunities for both nations to collaborate on frameworks for secure and inclusive financial intermediation.
"Success of the India-UK Green Growth Equity Fund is a testament to the efficacy of public-private partnerships in channelling large-scale sustainable finance," she added.


Images are for reference only.Images and contents gathered automatic from google or 3rd party sources.All rights on the images and contents are with their legal original owners.
Aggregated From –