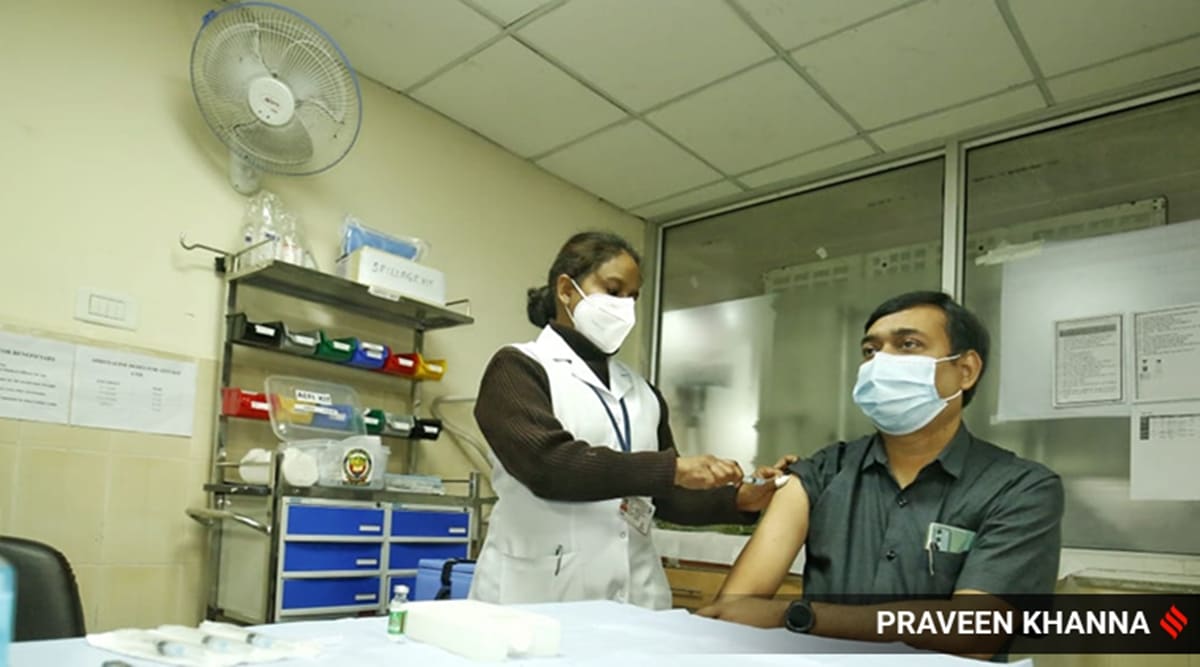 The next phase of vaccination, aimed at protecting 27 crore Indians from the novel coronavirus infection, will be based on a "citizen-centric model".
Coronavirus India Live Updates: The Ministry of Home Affairs on Friday informed that the existing COVID-19 guidelines for surveillance, containment and caution will remain in force till March 31.
In a statement, the MHA said while there has been a substantial decline in the active and new COVID-19 cases, there is need to maintain surveillance, containment and caution so as to fully overcome the pandemic. The states and union territories have also been advised to speed up the vaccination of the target population so as to break the chain of transmission and overcome the pandemic.
"Accordingly, containment zones continue to be demarcated carefully; prescribed containment measures strictly followed within these zones; COVID-appropriate behaviour promoted and strictly enforced; and the Standard Operating Procedures (SOPs) prescribed in respect of various permitted activities followed scrupulously," the statement said. It further said that focused approach on surveillance, containment and strict observance of the guidelines/ SOPs, as envisaged in the guidelines issued on January 27 need to be enforced strictly by states and union territories.
So far, India has provided around 361.94 lakh doses of the Covid vaccine to countries around the world, the Ministry of External Affairs has announced. Of these, 67.5 lakh doses have been supplied as grant assistance, while 294.44 lakh were provided on commercial basis, the Ministry said.
"The supply of vaccines to countries will continue in the coming weeks and months in a phased manner but it will be ensured that domestic requirements for the national vaccination programme are kept in mind," MEA spokesperson Anurag Srivastava told PTI.
In the next phase of the nationwide Covid vaccination drive, those who choose to get the vaccine will have the option of either registering online or walking into a designated inoculation centre, the head of the committee directing the exercise said on Thursday.
Self-registration for beneficiaries above the age of 60, and those who are older than 45 and have associated comorbidities, will begin on March 1, R S Sharma, CEO of the National Health Authority and chairperson of the empowered committee for the administration of COVID-19 vaccine, told The Indian Express. The next phase of vaccination, aimed at protecting 27 crore Indians from the novel coronavirus infection, will be based on a "citizen-centric model", Sharma said.
India recorded 16,577 new Covid-19 cases and 120 deaths in the last 24 hours. With this, the country's total virus caseload rose to 1,10,63,491, while the death toll surged to 1,56,825.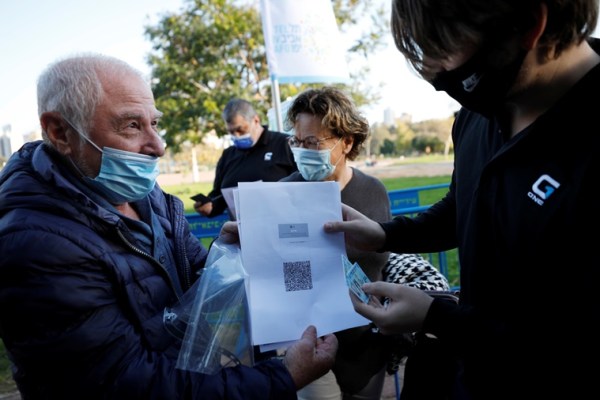 A senior resident wears a mask and shows his "Green Pass", a pass for those vaccinated against the coronavirus disease (COVID-19) or those with presumed immunity, as he enters a live performance by Israeli singer Nurit Galron, at Yarkon park, in Tel Aviv, Israel February 24, 2021. (REUTERS/Amir Cohen)
A new coronavirus variant, which is similar to the more virulent South Africa strain, is on the rise in New York City, Reuters reported. The variant, known as B.1.526, was first identified in samples collected in New York in November, and represented about 12 per cent of all cases by mid-February, researchers said. Studies show that coronavirus vaccines are able to neutralise the virus, even in the case of new variants. Now, vaccine makers are also working to develop booster shots to combat mutated versions of the virus, the Reuters report stated.


Images are for reference only.Images and contents gathered automatic from google or 3rd party sources.All rights on the images and contents are with their original owners.
Aggregated From –
Follow Chetas Foundation
Follow this NGO if you are interested in Smart cities,Good Governance,Defending Nation,Cyber Security.If you have anything to do with anyone who works for the government at any level, You should follow this NGO.
Opsec Research
Follow this think tank if you work, know or interested in working and knowing about all the international, transnational and global governance,diplomatic relations,world peace and security.
Follow Pune Media
Follow Pune Media for their latest positive coverage,breaking news,polls and much more.
Follow Khumaer Bayas
Follow this account if you want to get the glimpses of things to come, watch interactions with movers and shakers of the world. and in general be updated on issues like #natsec,#opsec,#intsec,#intelissexy the account is followed by few but professional organizations and personnel.